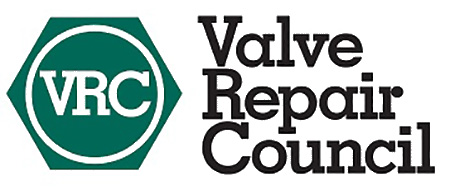 What is the Valve Repair Council?
Midwest Valve Services repairs and rebuilds valves and actuators. We believe that safety, quality, and good service go hand-in-hand which is why we joined the Valve Repair Council, which advocates the OEM (original equipment manufacturer) approach to repair.

The proliferation of valve and actuator repair and rebuild shops around the country has led in some cases to facilities that operate without adequate quality control procedures, use substandard parts and do not have access to OEM specifications.
 
In 1989 the member companies of the Valve Manufacturers Association of America (VMA) saw a need to promote both safety and quality in valve and actuator repair. As a result, the service operations of VMA members banded together to create the Valve Repair Council (VRC). VRC membership is open to all VMA members who have either in-house service operations or out-of-plant service facilities, as well as their authorized independent facilities.
 
VRC Objectives
The VRC was formed to provide all qualified repairers and rebuilders of flow-control equipment-who are repairing to OEM specification-with a means to meet the following objectives:
To promote safety through proper repair and rebuild.
To establish and promulgate guidelines for proper repair and service.
To educate manufacturers, rebuilders and customers on the importance of proper service and the dangers inherent in substandard service.
To publish a list of members' qualified service facilities for the benefit of end-users.
To provide a forum for the legal exchange of information that will advance the quality and integrity of service.
To promote open discussion among OEMs, repair shops and users on problems relating to maintenance and repair.
To cooperate with standards' development bodies and regulatory agencies in the development of appropriate standards and regulations pertaining to service.
More details on becoming a member of the VRC.